This post and series will discuss intentional weight loss struggles and may be difficult for anyone with an eating disorder
We are almost to the actual quest! I wanted to mention a few things that I began the pursuit with or wished I did. No sponsors give me money, so all recommendations are genuine. Although, I use an Amazon Associates account. If you buy anything I recommend from a link, I get a penny or even two.
Weight Scale
You do not need a scale to lose weight. It provides a way to measure if you like tracking progress or a metrics junkie like myself. On a work call, the following was said, "Be careful. You say stuff like that, and Kathy will make an excel spreadsheet and start tracking those stats." Yes, yes, I will, and the columns will be sort-able and color-coded.
In an earlier blog post, I talked about the importance of not having a lying liar of a scale. I recommend Tenergy Vitalis Body Fat Digital Scale. It tracks different kinds of things like fat vs. muscle vs. water which syncs with an app on a smartphone.
As I have learned over the years, I track multiple kinds of progress for the sake of my mental health. Muscle weighs more than fat. Some women turn into water balloons at certain times of the month or if they consume a single grain of salt (not literally despite feeling that way). Looking only at pounds lost/gained means not seeing the whole picture. You can (and should because more metrics to track) take your measurements, but how your clothes fit can work just as well.
Is the Tenergy scale accurate? Maybe? It still feels like witchcraft how it figures those stats out. More importantly, it provides consistency with the numbers seeming to move in directions that make sense. When I come across other scales in the wild (i.e., other people's houses, doctor's offices, etc.), the numbers match, which I find helpful. Less helpful is Penelope offering to help me get a high score by hopping on the scale with me.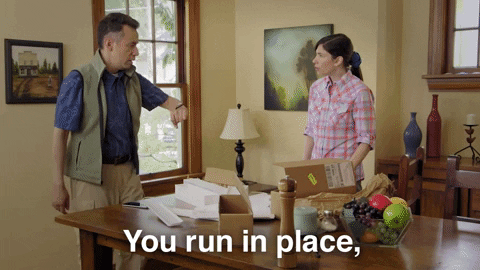 Fitness Tracker
I started tracking my steps using my phone and the GoogleFit app (free). It took a bit of training to remember to keep my phone on me. GoogleFit tracks steps and "heart points," which earn you one point for each minute of activity where your heart rate elevates a little. The American Heart Association (AHA) recommends 150 Heart Points a week or twenty minutes a day. There is something oddly motivating when you receive encouragement from the AHA to keep up the excellent work.
When they first became popular, I owned a Jawbone Up fitness tracker rather than a FitBit. It served me well until its ultimate demise. My sister recommended a Garmin watch because she liked hers. Before I could begin my research, she surprised me with a Garmin Forerunner 35 at the end of March.
The Garmin watch works well for me, and I like the matching app. The Forerunner is not bulky. You can customize what you track. It has private/group challenges that earn points and so many metrics. I could fill an excel spreadsheet with glorious colorful stats. However, I mainly use the walk and cardio settings that separate the data for those specific activities.
I only have one minor complaint about the watch. I need to reboot every two days because it decides counting steps is boring and stops. After a one-minute reboot, everything returns to normal, so a minor annoyance. I wear the watch all day but take it off when I sleep. I have to hide it, though, because Hera figured out my pattern, so she tried to be helpful and dropped it on my face a few minutes before my alarm went off.
My Virtual Mission
As most of you have experienced by now, think about something, and ads pop up for it everywhere. I thought about making hitting my step goal more fun when an advertisement for My Virtual Mission popped up.
The "My Virtual Mission" website/app lets you choose your route and then tracks your steps (either manually or via a fitness tracker). It shows you where you would be on a map if you were physically walking it (or biking/swimming). You can complete solo missions or group missions to compete with family, friends, or strangers. It's free for 30 days, then $30 per year for unlimited missions. It connects to Google maps so you can see the area you are walking through. The expedition can be any distance, great or small, local or international.
I created my own mission, which I called "A Stroll Through the UK." I chose Plymouth, England, as my starting point and then set the journey through London, Cambridge, Manchester, Glasgow, Edinburgh, and the finishing in Inverness, Scotland. I started on January 7, 2021, and expected to complete all 872.6 miles by the end of September.
The app let me know if I was either behind, on track, or ahead of schedule. For a long time, I was behind schedule since I struggled to get my steps in. Now that I'm over 10,000 steps a day, I'm happy to say I'm 265 miles ahead of schedule and should finish the mission in the next week. I need to decide my goal, but I think I want a shorter distance next time. I'll write another post later with what I choose, and maybe you can join me.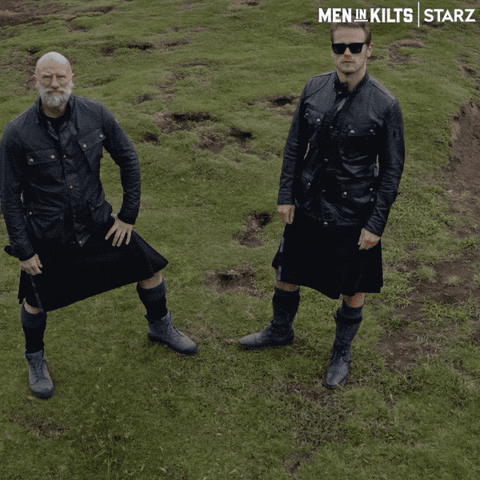 You're now up to date with everything so we can get started to the main quest!
Next up: My Health Quest: We Begin With Noom & Why It Is Different
Did you miss any of the previous posts in the My Health Quest series?