I am participating in the Get Rec'd: A Movie/TV/Book List Challenge and this is the twenty-ninth week's entry.  I have decided to be bold and list a response for all three categories; a movie, a television show, and a book.
Week 29: Favorite Period Drama
Movie: The Man From U.N.C.L.E. (2015)
From IMDB: In the early 1960s, CIA agent Napoleon Solo and KGB operative Illya Kuryakin participate in a joint mission against a mysterious criminal organization, which is working to proliferate nuclear weapons.  Henry Cavill, Armie Hammer, Alicia Vikander
While I can't compare The Man From U.N.C.L.E. to the original series since I've never watched it, I can say how much I enjoyed this movie. Guy Ritchie's style perfectly meshes with the 1960s spy versus spy storyline. I much prefer Henry Cavill's Napoleon Solo to his Superman and wish this series would continue. The behind the scene features show them having fun off camera as wells as on camera. The boys tried doing many of their stunts within reason and without upsetting the insurance companies.
Television: Rome (2005-2007)
From IMDB: A down-to-earth account of the lives of both illustrious and ordinary Romans set in the last days of the Roman Republic.  Kevin McKidd, Ray Stevenson, Polly Walker
The producers of Rome set out to tell the tales of the Roman Republic. Caesar only mentioned two soldiers by name in his letters and writings which are the two main characters in the series. From there, liberties were taken to keep them in the foreground of the main events. Rome proved a worthy predecessor to Game of Thrones by showing the ability to handle a massive scale production with period costumes and a large cast. Sadly, the series only lasted two seasons. The enormous and gorgeous set they built was supposed to remain for future movies and televisions to use for that era. In an ironic twist of events, the set burned down. There were no reports of fiddle music playing in the distance.
Book: Sacré Bleu: A Comedy d'Art (2012) by Christopher Moore

From Goodreads: In his latest novel, Moore takes on the Great French Masters. A magnificent "Comedy d'Art", Sacre Bleu is part mystery, part history (sort of), part love story, and wholly hilarious as it follows a young baker-painter who joins the dapper Henri Toulouse-Lautrec on a quest to unravel the mystery behind the supposed suicide of Vincent van Gogh.
I listened to Sacre Bleu on audiobook, and there were multiple times I hit pause because I was laughing so incredibly hard. Every now and again, Christopher Moore becomes obsessed, and a novel ensues. With Sacre Bleu, his obsession with the great masters sets the backdrop to this tale. The book overflows with quotable lines and historical information on paints and process. If you can get your hands on the hardback, you will not be disappointed with the artwork. If you turn to page 329, you will learn the history of nudes in paintings and laugh out loud.
Coming Up Next
Next week will be "Most Recent Addition To My Top 10"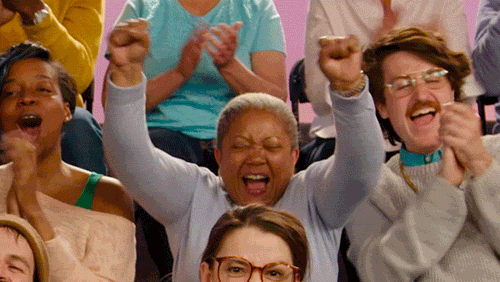 What are your picks? Let us know in the comments.