Despite the copious amount of books that I read, I'm very picky about the ones I recommend. I like to customize my recommendations to the person. However, I recently read A Gentleman in Moscow by Amor Towles, and I can wholeheartedly recommend this to anyone who enjoys a well-written tale made up of fantastic characters.
Do I Recommend This Because Of The Writing Or The Characters?
Let's Begin With A Rare Thing…A Good Book Trailer
If you have ever been in the media section of Target, you have witnessed and endured some truly terrible book trailers. I understand how they happen. Books aren't easy to capture in a commercial or teaser since they're from a print medium. It's not their fault, right? Wrong.
A Gentleman in Moscow has a perfect trailer which tells you everything you need to know along with a feeling that matches the book itself. Animator, Delphine Burrus, created this short advertisement. You may recognize her work from a TED Talk on telekinesis.
A GENTLEMAN IN MOSCOW from Delphine Burrus
A Simple Premise
In 1922, Count Alexander Rostov stood before a Bolshevik tribunal, and they found him guilty of being an aristocrat. Instead of execution, his sentence places him under house arrest in a hotel near the Kremlin. As long as he remains within the hotel, he will not be shot. Over the next few decades, Russia transforms into a Soviet state as the resilient Count copes and changes with the times while new people enter the hotel and his life.
A Complex Time
The backdrop of the story takes place a few years after the Bolshevik Revolution and continues until just before Khrushchev takes office. If you worry there will be a lot of history and details about Russian politics, have no fears. Much like the hotel itself, the Count is adjacent to all that happens in the Kremlin. As the hotel and the guests change over time, so do the characters.
A Hell Of A Man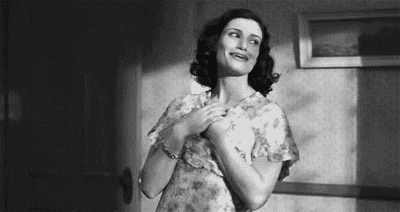 Oh, Count Alexander Rostov…you are such a charmer. The Count has the manners/upbringing of a Jane Austen male love interest, the looks of a young Jeremy Irons (or that is how I picture him), the sensibilities of Rick from Casablanca, and the wit of…someone witty and charming. I haven't fallen for a character since the Count of Monte Cristo. I guess I have a literary type. Did I mention he is also great with kids?
Make A Date With The Gentleman
In this modern age, you have many choices how you consume a book. This book is no exception. A Gentleman in Moscow is available in hardcover, paperback, eBook, or audiobook. I listened to the audiobook and then proceeded to the bookstore to purchase a hardcover version because it needed to be in my collection.
If you are an audiobook consumer, check out the interview with Nicholas Guy Smith about his process of narrating the book. The article includes his inspirations as well as a clip from the first chapter to try. I recommend listening to Smith pull you into deeper into the book either on a first reading or a second.
Have you read the book? What did you think? Let us know in the comments section.