I am participating in the Get Rec'd: A Movie/TV/Book List Challenge and this is the twenty-seventh week's entry.  I have decided to be bold and list a response for all three categories; a movie, a television show, and a book.
Week 27: Favorite Made Before I Was Born
Movie: Young Frankenstein (1974)
From IMDB: An American grandson of the infamous scientist, struggling to prove that he is not as insane as people believe, is invited to Transylvania, where he discovers the process that reanimates a dead body.  Gene Wilder, Madeline Kahn, Marty Feldman
My childhood supplied me with a healthy dose of Mel Brooks movies. Young Frankenstein is the first I remember watching over and over again. When I think of Gene Wilder, it's this role that first comes to mind and then Willy Wonka. "Taffeta, darling." "Taffeta, sweetheart." I still miss Madeline Kahn. She was the best. If ever forced to do a cabaret act, I would do her rendition of "I'm tired" from Blazing Saddles. As a huge Mel Brooks fan, I love all his movies, but this is by far my favorite.
Television: The Bob Newhart Show (1972-1978)
From IMDB: The professional and personal misadventures of a psychologist and his family, patients, friends and colleagues.  Bob Newhart, Suzanne Pleshette, Bill Daily
One year MTV movie awards had past TV shows recreate the scenes from the best picture nominees:
"Hi, Bob!" Alongside Mel Brooks, my childhood included Bob Newhart records and his show Newhart. Once they released The Bob Newhart Show on DVD, I made it part of my Sunday morning routine. I would watch two episodes while enjoying breakfast. I continued this every Sunday until I finished all the seasons. A perfect ritual that I encourage you all to do. However, if you are inclined, you can play the drinking game where you take a shot everytime someone says, "Hi, Bob!"
Book: Persuasion (1817) by Jane Austen

From Goodreads: Twenty-seven-year old Anne Elliot is Austen's most adult heroine. Eight years before the story proper begins, she is happily betrothed to a naval officer, Frederick Wentworth, but she precipitously breaks off the engagement when persuaded by her friend Lady Russell that such a match is unworthy. The breakup produces in Anne a deep and long-lasting regret. When later Wentworth returns from sea a rich and successful captain, he finds Anne's family on the brink of financial ruin and his own sister a tenant in Kellynch Hall, the Elliot estate. All the tension of the novel revolves around one question: Will Anne and Wentworth be reunited in their love?
As much as I love all of Austen's works, I do prefer Persuasion to all others. I identify with Anne Elliot more than any of her other heroines. She isn't longing for romance, swearing off men, or playing matchmaker. She is merely doing her duty to her family and carrying on. She lives in hope but knows that she messed everything up long ago following bad advice. Despite all this, she still gets her happy ending as all Austen's leading ladies do.
Coming Up Next
Next week will be "My Opinion Has Changed Over Time (for the better)"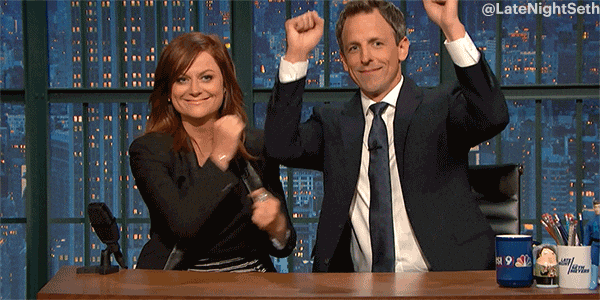 What are your picks? Let us know in the comments.