I am participating in the Get Rec'd: A Movie/TV/Book List Challenge and this is the twenty-fifth week's entry.  I have decided to be bold and list a response for all three categories; a movie, a television show, and a book.
Week 25: Traumatized For Life
Movie: The Birds (1963)
From IMDB: A wealthy San Francisco socialite pursues a potential boyfriend to a small Northern California town that slowly takes a turn for the bizarre when birds of all kinds suddenly begin to attack people. Rod Taylor, Tippi Hedren, Jessica Tandy
The Birds gave me nightmares as a kid. I've never become a fan of birds in general especially seagulls. I completely understand why a "murder" is what you call a group of crows. In film school, I watched this at an outdoor theater on the shore next to Lake Michigan. The most traumatic part involves realizing how horrible the special effects were. Yet, walking home afterward past a bunch of seagulls still freaked me out a bit.
Television: ER "Be Still My Heart" (2000)
From IMDB: Dr. Greene and Corday bond with their parents, Lucy cares for a patient with a psychotic break, and Valentine's Day celebrations in the ER end tragically for one of the students. Anthony Edwards, Noah Wyle, Julianna Margulies
While ER didn't lack violence in general, there was nothing like this toward the doctors. The surprise of the attack is shocking enough, but to see the full extent of the damage done still gets me to this day. David Krumholtz has a large body of work, but this scene will always be the first thing I think of when I see him.
Book: Haunted (2005) 
by Chuck Palahniuk
From Goodreads: Haunted is a novel made up of stories: twenty-three of the most horrifying, hilarious, mind-blowing, stomach-churning tales you'll ever encounter.
The stories are told by people who have all answered an ad headlined 'Artists Retreat: Abandon your life for three months'. They are led to believe that here they will leave behind all the distractions of 'real life' that are keeping them from creating the masterpiece that is in them.
But 'here' turns out to be a cavernous and ornate old theater where they are utterly isolated from the outside world – and where heat and power and, most importantly, food are in increasingly short supply. And the more desperate the circumstances become, the more desperate the stories they tell – and the more devious their machinations to make themselves the hero of the inevitable play/movie/non-fiction blockbuster that will certainly be made from their plight.
Chuck Palahniuk remains one of my favorite authors. While his books aren't for everyone, some are more warped than others. Most of his books have vivid imagery that sticks with you, but Haunted has taken the cake thus far. On Chuck's blog, he writes about how people were fainting when he was reading the stories out loud at book signings. I didn't faint, but there is no way I will forget one scene, and I don't look at swimming pool filters the same way.
Coming Up Next
Next week will be "Most Influential To My Vocabulary"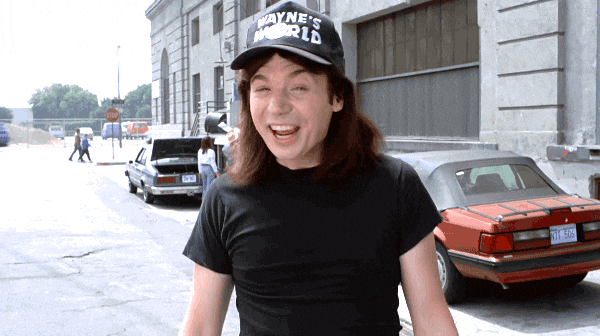 What are your picks? Let us know in the comments.