I am participating in the Get Rec'd: A Movie/TV/Book List Challenge and this is the twenty-fourth week's entry.  I have decided to be bold and list a response for all three categories; a movie, a television show, and a book.
Week 24: Favorite Ensemble Cast of Characters
Movie: Gosford Park (2001)
From IMDB: The lives of upstairs guests and downstairs servants at a party in 1932 in a country house in England as they investigate a murder involving one of them.  Maggie Smith, Ryan Phillippe, Michael Gambon
While you may not know all the actors by name, you will recognize most of them. Gosford Park's impressive ensemble cast is the cream of the British crop of actors. The writer, Julian Fellowes, used this as a blueprint of sorts for what later would become Downton Abbey. The murder they allude to in the trailer happens well past the halfway point in the film and acts almost as an afterthought. The characters and their interactions provide far more entertainment than the actual plot.
Television: This Is Us (2016-)
From IMDB: Follows a unique ensemble, as their paths cross and their life stories interwine, from sharing the same birthday, to so much more than anyone would expect.  Milo Ventimiglia, Mandy Moore, Sterling K. Brown
This Is Us should stand as the new gold standard for ensemble casts. Each character receives equal amounts of time depending on their storyline. While one episode might focus more on one than another, the season as a whole feels like you know all the characters equally. The show tends to be an emotional gut-punch each week, but not for anything else than the sheer amount of emotion on screen coming from this fantastic cast.
Book: The Guernsey Literary and Potato Peel Pie Society (2008) 
by  Mary Ann Shaffer
From Goodreads:  January 1946: London is emerging from the shadow of the Second World War, and writer Juliet Ashton is looking for her next book subject. Who could imagine that she would find it in a letter from a man she's never met, a native of the island of Guernsey, who has come across her name written inside a book by Charles Lamb….
As Juliet and her new correspondent exchange letters, Juliet is drawn into the world of this man and his friends—and what a wonderfully eccentric world it is. The Guernsey Literary and Potato Peel Pie Society—born as a spur-of-the-moment alibi when its members were discovered breaking curfew by the Germans occupying their island—boasts a charming, funny, deeply human cast of characters, from pig farmers to phrenologists, literature lovers all.
Juliet begins a remarkable correspondence with the society's members, learning about their island, their taste in books, and the impact the recent German occupation has had on their lives. Captivated by their stories, she sets sail for Guernsey, and what she finds will change her forever.
A cast of characters doesn't begin to describe the lovely personalities contained in The Guernsey Literary and Potato Peel Pie Society. The entire book includes a series of letters between multiple people. The book is delightful and tells a World War 2 story that is both funny and happy. There are rumors of a film adaptation which would be difficult. It would make a better mini-series to keep all the side characters intact.
Coming Up Next
Next week will be "Traumatized For Life"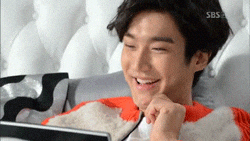 What are your picks? Let us know in the comments.