I am participating in the Get Rec'd: A Movie/TV/Book List Challenge and this is the twenty-first week's entry.  I have decided to be bold and list a response for all three categories; a movie, a television show, and a book.
Week 21: Road Trip!
Full disclosure: in film school, I took an entire semester focusing on road trip movies and their cultural context. We broke down the different types and the required elements that make a successful road movie. I am refraining from writing a full term paper on the below, but know that I could. Oh, yes, I could.
Movie: The Sure Thing (1985)
From IMDB: A college student plans a cross-country trip to get laid, but ends up traveling with a young woman. They hate each other, so naturally…  John Cusack, Daphne Zuniga, Anthony Edwards
I debated between The Sure Thing and It Happened One Night. The former being a modern remake of the latter. Both great in their own way, but only one has John Cusack in his heyday. While the movie oozes the '80s, The Sure Thing still holds up as an excellent romantic comedy with relatable characters and believable plot.
Television: Supernatural (2005-)
From IMDB: Two brothers follow their father's footsteps as "hunters", fighting evil supernatural beings of many kinds, including monsters, demons, and gods that roam the earth.  Jared Padalecki, Jensen Ackles, Jim Beaver
While there were multiple options for single episodes involving a road trip within a series, Supernatural is one giant road trip with mini-road trips each week. The first seasons especially meets all the criteria as the brothers set out to find their dad who hasn't returned from a "hunting" trip. From my class, I could go on and on about how their car forms a cultural bubble that travels from one supernatural subcultural to another, but I'll refrain…for now.
Book: Chitty Chitty Bang Bang (1964) 
by Ian Fleming
From Goodreads: Chitty Chitty Bang Bang is the name of the flying, floating, driving-by-itself automobile that takes the Pott family on a riotous series of adventures as they try to capture a notorious gang of robbers. This is a story filled with humor, adventure, and gadgetry that only a genius like Fleming could create.
Most people are familiar with the Disney musical movie version and are probably singing the theme song in your head at this moment. However, the film was based on a book written by Ian Fleming. Fleming, Ian Fleming is most known for his James Bond series. The book version of Chitty Chitty Bang Bang has far less singing in it and more crime, picnics, and kidnappings that lead to a robbery. If Mister Bond had children, he would read them this type of story. If you have the means, check out the audiobook recently re-recorded by David Tennant.
Coming Up Next
Next week will be "Met The Creator (Q&A or Autograph)"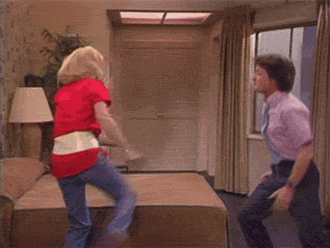 What are your picks? Let us know in the comments.