I am participating in the Get Rec'd: A Movie/TV/Book List Challenge and this is the eighth week's entry.  I have decided to be bold and list a response for all three categories; a movie, a television show, and a book.
Week 8: Shows Off My Hometown/State – Chicago
Movie: Blues Brothers (1980)
From IMDB: Jake Blues, just out from prison, puts together his old band to save the Catholic home where he and brother Elwood were raised. John Belushi, Dan Aykroyd, Cab Calloway
There is no shortage of great choices for movies set in Chicago. However, Blues Brothers is the classic and therefore my first choice. The movie not only shows off the city itself, but its suburbs, malls, and highways. The soundtrack begs to be played and almost all the dialog is super quotable.
Television: Cupid (1998-1999)
From IMDB: Trevor Hale is attractive, witty, uncommonly intelligent – and he may be Cupid, the Greco-Roman god of erotic love. Probably not, but he thinks so. Trevor's insistence that he is Cupid lands him in a mental hospital, where he meets psychologist Claire Allen, a renowned authority on romance. Jeremy Piven, Paula Marshall, Jeffrey D. Sams
There are quite of few shows on the air now that film in Chicago, but I haven't watched any of them yet. A bunch claim to be set in Chicago when they are actually shot in Los Angeles or Vancouver with only a handful of scenes actually shot in town (*cough ER cough*). Cupid was a fun series that filmed everything on location. I posted the opening credits which shows the city off right away. Rob Thomas created the series prior to creating Veronica Mars. He tried rebooting Cupid a few years ago, but it flopped hard.
Book: The Time Traveler's Wife (2003) by Audrey Niffenegger

From Goodreads: The Time Traveler's Wife is the story of Clare, a beautiful art student, and Henry, an adventuresome librarian, who have known each other since Clare was six and Henry was thirty-six, and were married when Clare was twenty-three and Henry thirty-one. Impossible but true, because Henry is one of the first people diagnosed with Chrono-Displacement Disorder: periodically his genetic clock resets and he finds himself misplaced in time, pulled to moments of emotional gravity in his life, past and future. His disappearances are spontaneous, his experiences unpredictable, alternately harrowing and amusing.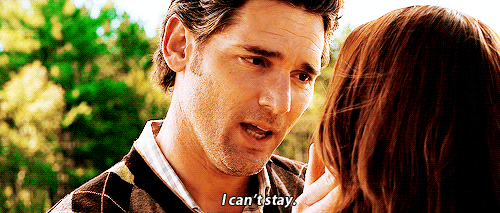 The author, Audrey Niffenegger, taught at my alma mater, Columbia College Chicago. I met her once when I was on a tour of the paper making studio. She showed us how to make paper out of bananas. The Time Traveler's Wife shows off Chicago when he finds himself in different situations all over the city. Sadly, the movie version didn't do as good of a job.
Coming Up Next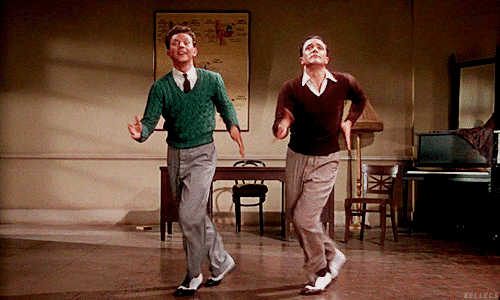 Next week will be "Favorite Musical"
What are your picks? Let us know in the comments.