I am participating in the Get Rec'd: A Movie/TV/Book List Challenge and this is the sixth week's entry.  I have decided to be bold and list a response for all three categories; a movie, a television show, and a book.
Week 6: Surprisingly Good Adaptation
Movie: Sense and Sensibility (1995)
From IMDB: Rich Mr. Dashwood dies, leaving his second wife and her three daughters poor by the rules of inheritance. The two eldest daughters are the titular opposites.  Emma Thompson, Kate Winslet, James Fleet
While not the most faithful of adaptations, it is brilliantly done. This was my very first introduction to any of Jane Austen's work. Sense and Sensibility rolls up wonderful moments of comedy, drama, and heartbreak and delivers it with an all-star cast as the cherry on top.

Television: Miss Fisher's Murder Mysteries (2012-2017)
From IMDB: Our female sleuth sashays through the back lanes and jazz clubs of late 1920s Melbourne, fighting injustice with her pearl-handled pistol and her dagger-sharp wit.  Essie Davis, Nathan Page, Hugo Johnstone-Burt
I've already written about my love for this television and book series here: Why You Need 'Miss Fisher's Murder Mysteries' In Your Life
Book: The Thousand-Dollar Tan Line (2014) 
by

 Rob Thomas & Jennifer Graham

From Goodreads: Ten years after graduating from high school in Neptune, California, Veronica Mars is back in the land of sun, sand, crime, and corruption. She's traded in her law degree for her old private investigating license, struggling to keep Mars Investigations afloat on the scant cash earned by catching cheating spouses until she can score her first big case.

Now it's spring break, and college students descend on Neptune, transforming the beaches and boardwalks into a frenzied, week-long rave. When a girl disappears from a party, Veronica is called in to investigate. But this is not a simple missing person's case. The house the girl vanished from belongs to a man with serious criminal ties, and soon Veronica is plunged into a dangerous underworld of drugs and organized crime. And when a major break in the investigation has a shocking connection to Veronica's past, the case hits closer to home than she ever imagined.
The Thousand-Dollar Tan Line is an excellent continuation of the characters after both the series and the movie. Kristen Bell reads the audiobook which adds to the feeling of the story continuing. The story is on par with the overall story archs of Season One and Season Two.

Coming Up Next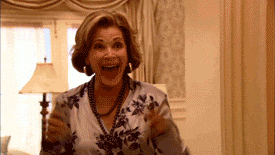 Next week will be "Favorite Criminals."
What are your picks? Let us know in the comments.