I am participating in the Get Rec'd: A Movie/TV/Book List Challenge and this is the fifth week's entry.  I have decided to be bold and list a response for all three categories; a movie, a television show, and a book.
Week 5: First Purchase
Movie: X-Men (2000)
From IMDB: Two mutants come to a private academy for their kind whose resident superhero team must oppose a terrorist organization with similar powers.  Patrick Stewart, Hugh Jackman, Ian McKellen
I purchased X-Men in early 2001 at Suncoast Video. The main selling point for this movie over any of the others as my first purchase revolved around the extra feature of the color bars. This way I could calibrate my TV to proper balance. This may be a nerdy reason, but it is 100% true.
Television: Buffy The Vampire Slayer – Season One (1997)
From IMDB: A young woman is forced to fulfill her destiny of fighting vampires and demons with the help of her friends all the while struggling to live a normal teenage life of heart break and drama. Sarah Michelle Gellar, Nicholas Brendon, Alyson Hannigan
While Buffy The Vampire Slayer Season One aired in 1997, it didn't come out on DVD until January 15, 2002. I went to Suncoast Video to pre-order the discs for around $55 dollars, if memory serves. I can't believe it has been a decade and a half.
Book: Annie: The Storybook Based on the Movie (1982) by 
From Goodreads: Follows the adventures of Annie as she escapes from the orphanage, finds her dog Sandy, and is finally adopted by the richest man in the world.
I am cheating a little because I do not remember the first book I bought, but I remember my first library check out. On a field trip in first grade, we all received our first library card and were able to check out one book. My pick was Annie: The Storybook Based on the Movie which should surprise no one that it was about a movie. This was also my first overdue library book, the reason I couldn't use the Chicago Public Library to check out books until 5th grade, and how I learned about Amnesty Day.
Coming Up Next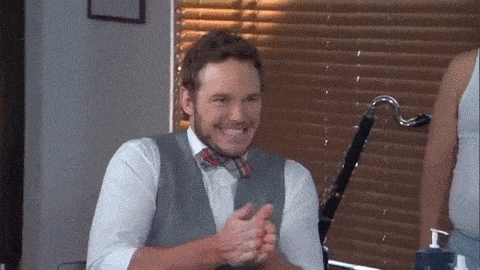 Next week will be "Surprisingly Good Adaptation."
What were your first purchases? Let us know in the comments.