Every year, I list out all the books I read in a blog post. Since I consume vast quantities of text, I don't get a chance to highlight the best books. This year I decided to pick 5 from each category to recommend. While these books have all come out at different times, they are all books I read in 2018.
Top 5 Fiction (Non-Series)
You may remember this book from the full post I wrote on how much I love this book and why you should read it: Why You Need To Meet 'A Gentleman In Moscow'
While not for the casual reader, this book is a hefty (752 pages) time travel based story with solid characters, humor, and an easy plot to follow. The authors propose a compelling reason as to why magic no longer exists in our modern world.

The humor and character-centric storyline make you laugh out loud and feel compassion toward Ove, a cantankerous curmudgeon. If you like either of the Grumpy Old Men movies, you will love this book.

DO NOT JUDGE THIS BOOK ON THE MOVIE. THE MOVIE WAS AN AWFUL ADAPTATION. The novel has humor, character development, and a good heart at the center of this plane crash story. It is not some stale love story that the movie made it out to be.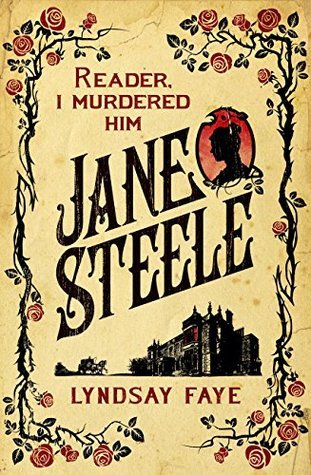 If you thought Jane Eyre was okay but needed more murder, this book is for you. Jane Eyre and Jane Steele have similar lives, but Miss Steele takes matters into her own hands to shape her future. However, if you have not read Jane Eyre, it won't affect your enjoyment of the story.
Top 10 Non-Fiction

You will laugh. You will find books to add to your "to read" list. You will laugh some more and then you will wish you could hang out with the author.

No matter what you do for a living, the story of Pixar gives great advice by showing all their successes and failures. The book deals with both business and creativity by intertwining everything together.

If you like true crime but need a break from murder investigations, look no further. This extraordinary tale of a theft of a bunch of birds from a museum contains some fascinating tales of history. I found it to be a nice break from murder, business books, or military history.

A peek into a very different kind of life from your own and how she overcame it to find her calling in education. She takes you on the rollercoaster ride that is her life, and you hang on her every word.

If you ever wondered why you procrastinate on certain things, this book will tell you. You may feel a bit violated by the accuracy of the description at times, but it shows how very human we all are. Once you understand why you do it, you can figure out how to stop it.
Top 5 Fiction (Series)

I'm a big fan of the Amazon TV series, Bosch, but I hadn't started reading the books until this year. While the series takes place now, the books were written in the 1990s. They changed a few things, but you can read, watch, or both without any significant cross-contamination. The series follows a Los Angeles homicide detective with a bit of an attitude but always gets the job done.

Set in Ireland, the series follows one member of the homicide division in each book. The main character is always a minor character from the previous book. Each book can stand on its own with a murder investigation that has a beginning, middle, and end.

If you ever wondered if Agatha Christie deserves her status as the master of murder writing, read any of her work starting with Hercule Poirot. Her style holds up nearly a century later and for a good reason.

The story, set in the early 1910s, follows a headstrong woman and her sisters as they get entangled with the law. The first book sets the main character, Constance Kopp, on her way to being one of the first female deputy sheriffs. If you like historical fiction that doesn't revolve around a love story, you will enjoy this series.

If you like more science-fiction with your murder investigation, you are in the right place. The author doesn't tell you if the main character is male or female. If you pick up the audiobook, there are two versions: one read by a man and one narrated by a woman. The works because the gender of the character has no effect on the story. The author builds a vast world, characters, and a plot that keeps you fully engaged.
Have you read any of these books? Let us know in the comment section.