I am participating in the Get Rec'd: A Movie/TV/Book List Challenge and this is the thirteenth week's entry.  I have decided to be bold and list a response for all three categories; a movie, a television show, and a book.
Week 13: Favorite Shakespeare-Related
Movie: Shakespeare In Love (1998)
From IMDB: A young Shakespeare, out of ideas and short of cash, meets his ideal woman and is inspired to write one of his most famous plays.  Gwyneth Paltrow, Joseph Fiennes, Geoffrey Rush
While the casual Shakespeare watcher may appreciate the main jokes, little moments hide throughout the movie. For example, there are many theories on who actually wrote Shakespeare's plays. In the film, Christopher Marlowe helps him with the writing off and on which is priceless. But having the actor playing him, Rupert Everett, go uncredited is even better. Tom Stoppard wrote Shakespeare In Love in addition to Rosencrantz & Guildenstern Are Dead (another genius play/movie but more Hamlet centric).
Television: Slings and Arrows (2003-2006)
From IMDB: In the fictional town of New Burbage, legendary theatrical madman Geoffrey Tennant returns to the New Burbage Theatre Festival, the site of his greatest triumph and most humiliating failure, to assume the artistic directorship after the sudden death of his mentor, Oliver Welles. When Geoffrey arrives he finds that Oliver is still there, in spirit anyway, and with his guidance (and often in spite of it) Geoffrey attempts to reconcile with his past while wrestling the festival back from the marketing department. Despite a bitter leading lady, a clueless leading man, and a scheming general manager, he manages to stage a remarkable production of Hamlet — the play that drove him mad. Susan Coyne, Mark McKinney, Paul Gross, Martha Burns, Stephen Ouimette
The brilliance of Slings and Arrows shines through every part of the series. Each season focuses on a different play: Hamlet, Macbeth, and King Lear. Mark McKinney of Kids in the Hall fame, runs the festival as a bureaucrat with no creative inclinations and Paul Gross runs around talking to ghosts. As you may have gathered from past posts, I'm a wee bit of a Macbeth fan. I would love to see the full stage version they do in season two.
Book: How to Teach Your Children Shakespeare (2013) by Ken Ludwig

From Goodreads: Ken Ludwig devised his methods while teaching his own children, and his approach is friendly and easy to master. Beginning with  memorizing short specific passages from Shakespeare's plays, this method then instills children with cultural references they will utilize for years to come. Ludwig's approach includes understanding of the time period and implications of Shakespeare's diction as well as the invaluable lessons behind his words and stories.  Colorfully incorporating the history of Shakespearean theater and society, How to Teach Your Children Shakespeare guides readers on an informed and adventurous journey through the world in which the Bard wrote.
While I don't have kids, I found this book to be an excellent resource. Because of this book, I began memorizing speeches from various plays. John Lithgow wrote the introduction. You may or may not know that Lithgow is the only American ever to be a part of the Royal Shakespeare company. I recommend it highly to anyone wanted to understand some of the basics or teach their kids an appreciation of the bard.
Coming Up Next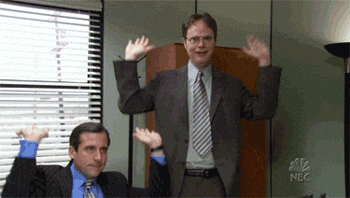 Next week will be "I Was Late To Get On The Bandwagon"
What are your picks? Let us know in the comments.