I came across a book blog called Zezee with Books with a post called "10 Literary Questions."  Green Onion had originally tagged Zezee and fellow book bloggers to play.
What is the most beautiful cover on your shelf?
This version of Macbeth comes from Sterling Publishing's 2012 Signature Shakespeare series where Kevin Stanton created the laser cut illustrations on the cover and the art within. The gorgeous insides match the cover, and you can see examples on Stanton's website. I own Much Ado About Nothing as well, but Macbeth is my favorite.
If you could bring any fictional character to life, who would it be?
Rae "Sunshine" Seddon from Sunshine by Robin McKinley. In the book, she bakes the most extraordinary food. If she came to life in our world, she would be safe from all the supernatural creatures, and I could enjoy her unnaturally tasty baking including cinnamon rolls as big as your head.
If you could interview an author, who would you choose?
I love Neil Gaiman. I would ask him questions to trigger him to tell stories. There isn't anything I would want to know per se. I always try to go to his Q&As when he is in town for this reason. I've been to two so far since I moved to Seattle.
Which book would you not read again?
I would choose never to read Ulysses by James Joyce ever again. I read it as part of my quest to read all 100 books on BBC's Must Read Book List. I didn't like the writing. I didn't like the characters. Nothing stuck with me at all and if it hadn't been on the list, I would have given it up without finishing it.
Can you name a confusing story?
David Mitchell's Cloud Atlas qualifies as confusing. It's still an enjoyable book and an acceptable movie, but not easy on the brain. Mitchell writes these super interesting characters, and his plots feel like he writes them out of spite. "Oh, you want plot too? Fine. Here's some plot for you. Good luck figuring that out." Pretty sure he has said that to his editor at some point.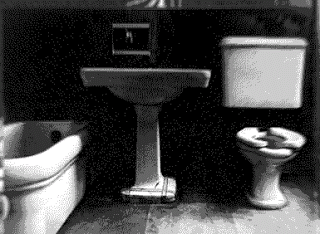 Your favorite fictional couple
Jean Paget and Joe Harman from A Town Like Alice by Nevil Shute. They are the definition of relationship goals. Although the book isn't a romance, their love story is the best. They spend most of the book apart, but what they do to make sure they go into the marriage on equal footing is perfect. The fact Shute based them on a real couple makes the story all the more awesome.
Two favorite villains
The best villains are always ones that believe themselves to be the heroes of their own story. My favorite villains are also my second favorite fictional couple, the Macbeths. They both think they are merely doing fate's will.
They start off in the play happily married, share equal power, both make decisions, have the same set of goals and take care of each other when adversity strikes. Their downfall is when they stop acting as a team and no longer communicate directly with each other. When told of her death, his speech is one of the bleakest moments of sadness ever expressed by Shakespeare.
Unfortunately, this amazing power couple gets overlooked because, well, they go on a killing spree and take out a good chunk of Scotland. Still, they are madly in love with each other through the whole play, and no amount of piled up corpses diminishes that.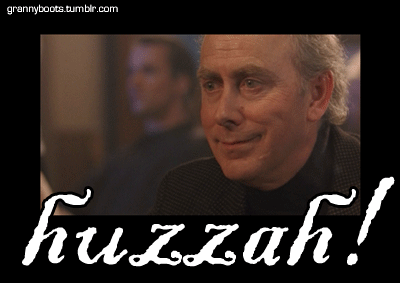 A character you would kill or remove from a book entirely
I'd remove Ambrose from The Kingkiller Chronicle (aka The Name of the Wind, The Wise Man's Fear) by Patrick Rothfuss. I know you can't remove him because he serves a purpose to the story, but dammit, he needs a slow, painful death for all that he has done to Kvothe.
If you could live in a fictional world, where would you choose?
Night Circus by Erin Morgenstern without any hesitation. I wanted to crawl into the book and live there the whole time I was reading it. Adam Sanford is an illustrator who did his independent directed study by creating art based on the book. You can see all the gorgeous drawings on ArtStation, but here is a taste:

What are the biggest and smallest books on your shelf?
In the Shadow of No Towers by Art Spiegelman (which according to Amazon is 10 x 0.9 x 14.4 inches) is the biggest. Shakespeare: The Bard's Guide to Abuses and Affronts by William Shakespeare (which according to Amazon is 2.8 x 0.8 x 3.4 inches) is the smallest.
What about you? What are your answers? Let us know in the comments!