I am participating in the Get Rec'd: A Movie/TV/Book List Challenge and this is the third week's entry.  I have decided to be bold and list a response for all three categories; a movie, a television show, and a book.
Week 3: Hidden Gem
Movie: Kings of Summer (2013)
From IMDB: Three teenage friends, in the ultimate act of independence, decide to spend their summer building a house in the woods and living off the land.  Nick Robinson, Gabriel Basso, Moises Arias
I first heard about Kings of Summer movie when Nick Offerman was promoting it on the Nerdist Podcast. Only one theater in Seattle was showing it and only two other people were in the audience with me. I would rank this high on a list of coming of age films. This was the director's first movie (Jordan Vogt-Roberts comes from a television background). Chris Galletta is a first time writer who had a perfect mix of comedy and drama that the actors were able to portray in a very realistic manner. You can find it streaming on Amazon Prime.
Television: Hamish Macbeth (1995-1997)

From IMDB: Hamish Macbeth is a police constable in the small Scottish town of Lochdubh, who occasionally bends the rules when it suits him or when it can help some of his fellow eccentric townsfolk. Based on characters created by M.C. Beaton, from her series of mystery novels. Robert Carlyle, Ralph Riach, Brian Pettifer
I can't remember how I found Hamish Macbeth, but I believe NPR recommended it.  While I haven't read the books, the series is next on my list once I finish Miss Fisher's Murder Mysteries. This small town is full of quirky characters that the constable is constantly trying to reign in their antics.  I wasn't able to find a trailer. I could only find this clip of Hamish playing with a radar gun. Besides the fun cast and plot, the Scottish setting is absolutely gorgeous and worth watching for its beauty alone. Unfortunately, it isn't streaming anywhere so you would need to check out the discs from the library or Netflix.
Book: Memoirs of an Imaginary Friend (2012) – Matthew Dicks
From Goodreads: Imaginary friend Budo narrates this heartwarming story of love, loyalty, and the power of the imagination—the perfect read for anyone who has ever had a friend . . . real or otherwise.
Budo is lucky as imaginary friends go. He's been alive for more than five years, which is positively ancient in the world of imaginary friends. But Budo feels his age, and thinks constantly of the day when eight-year-old Max Delaney will stop believing in him. When that happens, Budo will disappear.
Max is different from other children. Some people say that he has Asperger's Syndrome, but most just say he's "on the spectrum." None of this matters to Budo, who loves Max and is charged with protecting him from the class bully, from awkward situations in the cafeteria, and even in the bathroom stalls. But he can't protect Max from Mrs. Patterson, the woman who works with Max in the Learning Center and who believes that she alone is qualified to care for this young boy.
Not going to lie, parts of Memoirs of an Imaginary Friend will make you sob. The amount of sobbing is proportional to how much you care about the characters which you are now emotionally involved with. Imaginary friends get explained in a way that not only makes total sense but it is told from their perspective. The story and tone resemble Bing Bong in Inside Out rather than Foster's Home For Imaginary Friends. Memoirs of an Imaginary Friend is available as a book, an ebook, and an audiobook form.
Coming Up Next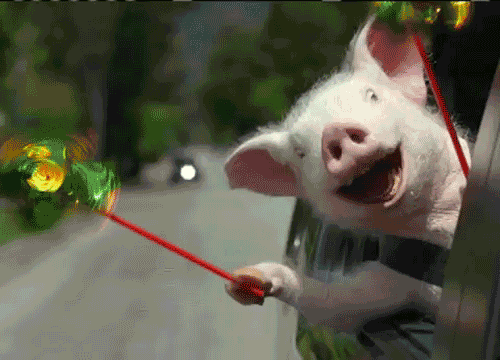 Next week will be "Favorite First Installment Of A Series."
What is your favorite? Let us know in the comments.