One of the perks of finishing school is that no one tells you what you have to read. You get to decide on your own and read whatever you want. This is also a bad thing because there are so many books you want to read the paralysis of choice kicks in and then nothing gets read.
The best thing to do is to have a plan. However, plans are boring so I call them quests. It is more fun and can be completely customized by you as to which ones you want to do. Yet, all quests must involve some risk so even if you come across something you don't want to do, you have to suffer through.
My First Quest Was A Movie Quest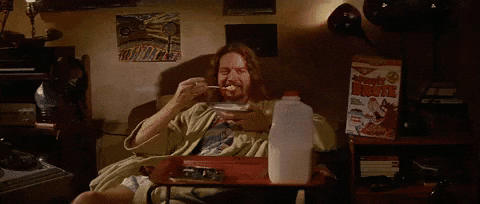 The first quest I ventured on was to watch all the movies on the AFI list of Top 100 Movies of all Time. It took a few years, but I did conquer the whole list. I ended up watching and loving a lot of movies I wouldn't have seen otherwise. My surprise favorites were The Third Man, Network, The African Queen, The Philadelphia Story, 12 Angry Men, and The Apartment. The only one on the list that I have no clue why this movie was on there was A Place in the Sun.
My Second Quest Was A Book Quest
The second quest, which is ongoing and much slower, is to read all the BBC Must Read Books. It was launched as a poll by the BBC of people's favorite books. They complied the list, but it has some flaws. It has the Chronicles of Narnia series listed as one entry, but lower on the list is The Lion, The Witch, and The Wardrobe. They have since revamped the list and made it the top 200.
I felt this original list was a good jumping off point. When I started in 2009, I had only read 16 of the 100 and now I only have 11 left to read. I have been liking most of them, but every now and then I hit one that just endlessly drags and has been a pain to read. I'm looking at you, Wuthering Heights. Why can you be more like your cousin, Jane Eyre?
In a separate post, I will have all the books with links to them in case you want to add them to your "To Read" list on Goodreads. I've marked which ones I have read and when I read them. It took me a while to get started, but I have been reading quite a few a year and am in the home stretch. Once I am done, I will rank them and let you know which ones I recommend.
Have you gone on any quests? Let us know in the comments section!