The Circle opened to a lackluster response from critics and audiences with a 17% rating on Rotten Tomatoes. It was extra disappointing because the book and the cast (Emma Watson, Tom Hanks, Patton Oswald) were so good.
Here are some suggestions:
We Live In Public (Documentary)
In 2009, there was a documentary called We Live In Public. At the very beginning of the internet, there were people who thought about having their lives on public display. Then they actually tried it. This shows what happened. This isn't a what-if scenario, but the reality of living transparently with the world. Available on Amazon.
The Circle by David Eggers (Book)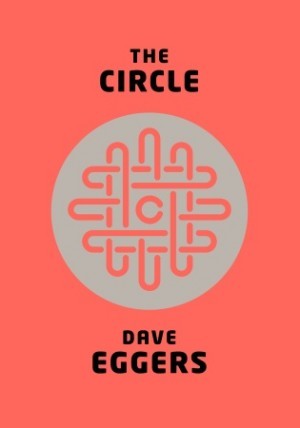 While everyone always says the book is better, it is true in this case. While some subplots/characters were lost in the adaptation, they also changed the reactions by characters to the events as they unfolded. The ending was very, very different and much darker than what the movie portrayed. Whether you read it as an audiobook, eBook, or paper book, it is worth your time. Available on Amazon.
Perks of Being A Wallflower (Emma Watson Movie)
If you are looking for a better Emma Watson movie that was originally a book, check out The Perks of Being A Wallflower. It is a solid adaptation, great cast, and spectacular soundtrack. It is a high school coming of age film that is thematically closer to Netflix's 13 Reasons Why than The Circle. Available on Amazon.
Colossal (If You Are Just Looking For A Good Movie In Theaters Now)
Gloria (Anne Hathaway) is an unemployed writer with an alcohol problem. After her boyfriend (Dan Stevens) kicks her out, she moves back home. Her childhood friend (Jason Sudeikis) hires her to work at his bar while she figures things out. Meanwhile, in Seoul, a giant creature appears at a set time, place, and for a specific amount time then disappears after wrecking havoc. Gloria begins to realize that she is in control of the creature.
However, you should read this article first: What You Need To Know Before Watching 'Colossal' This way you are more likely to enjoy it.